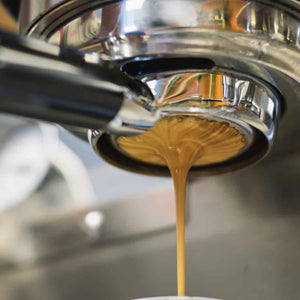 Barista Skills Foundation
Sale price Price Dhs. 1,260.00 Regular price
Tax included.
Brew perfect espresso Every time!
We'll teach you the secret art of brewing espresso.
This class is an introduction to brewing espresso, and is designed for those who have little or no previous experience. 
We'll show you how to make sweet tasting espresso, every time. Understand the variables in espresso brewing, & learn the practical skills you need behind the espresso bar.
Duration: 1 Day.
You will learn:
The origin & history of coffee beans
Workspace management
Grinding, dosing & tamping
Understanding extraction & brewing
An introduction to milk techniques
The barista menu
Importance of hygiene, health & safety
Cleaning, maintenance & troubleshooting
Course material provided:
Colour printed training manual
Completion certificate
Coffee and milk